Okay, so have you heard about the latest video clip wherein it says "YANNY" or "LAUREL?"
Well, it's kind of confusing and the internet goes crazy about it!
On late Monday night, the 20-year-old Instagram influencer Cloe Feldman posted a short video clip on her Twitter account asking her followers what they hear, either YANNY or LAUREL:
What do you hear?! Yanny or Laurel pic.twitter.com/jvHhCbMc8I

— Cloe Feldman (@CloeCouture) May 15, 2018
A lot of her followers replied that the clip says "YANNY. But, the @KFCRadio account posted a poll on Instagram and "LAUREL" was winning with about 53 percent votes.
This is really crazy!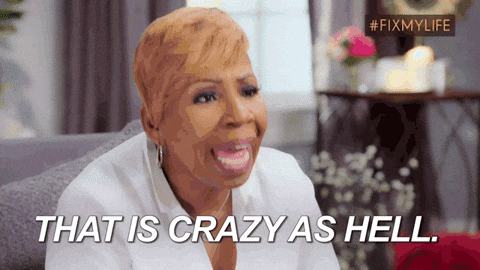 Also, you probably hear YANNY when you play it on your mobile phone, but you'll hear LAUREL once you play it on your desktop. TRY IT!
Attention: On the phone it is yanny and on desktop it is laurel, clearly something to do w the speakers! https://t.co/c8L8xZwcpE via @juliareinstein

— Stephanie McNeal (@stephemcneal) May 15, 2018
Even the celebrities have different answers!
Some say they hear YANNY…
It's Yanny you weirdos

— Rylan Clark-Neal (@Rylan) May 16, 2018
I just hear Yanny. Actually, I hear Yammy, so disregard my take altogether.

— Emma Blackery 🎨 (@emmablackery) May 16, 2018
While others say it clearly sounded like LAUREL…
it's so clearly laurel. I can't even figure out how one would hear yanny.

— christine teigen (@chrissyteigen) May 15, 2018
Literally everything at my show just stopped to see if people hear Laurel or Yanny. I hear Laurel. https://t.co/efWRw1Gj0L

— Ellen DeGeneres (@TheEllenShow) May 15, 2018
What's really the truth???
Well, the correct answer is both. If you hear either Yanny or Laurel, then you are definitely right.
Why we hear the clip differently?
Okay, so the two voices were actually recorded then they were laid on top of each other. As a result, you hear both YANNY and LAUREL, but your brain could not hear both at once – so it will decide which one you will hear.
The voice saying "Laurel" is deeper compared to the voice saying "Yanny." Younger people tend to hear Yanny since they hear higher sounds.
Moreover, it also depends on the speaker or your headphones. Tinnier headphones will more likely hear the voice saying Yanny, while devices with larger speakers will hear the deep voice saying Laurel.
Just like the Blue or Gold dress, right? It's really confusing!