Millions of small businesses start every single year, whether they're an online business selling through drop-shipping, affiliate links or advertising, or perhaps you work for Uber or a another Peer-To-Peer service, ride-sharing or delivery.
Perhaps it's something we can't imagine on our own and your idea is totally original.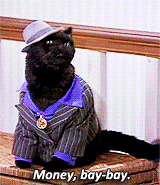 But many of these small businesses are taking unnecessary risks with under-insurance either because they don't understand what they are required to be covered for, or because they can't imagine the risks they may taking.
Delivery Drivers & Commercial Delivery Insurance
Colton Schott from Little Rock was interviewed after wrecking his Jeep Patriot while working as a delivery driver for Bite Squad. Despite having vehicle insurance.
But because Schott was working as a delivery driver, he was required to hold commercial vehicle insurance – but after the accident, he discovered he wasn't covered for the $18,000 loss of the vehicle.
When he sold the wreck for scraps, he received $1,600.
The Size of Your Business Doesn't Determine Your Risks
Even if your small biz is a "bedroom office", perhaps a co-working space, or maybe you've opened a bricks-and-mortar space of your own – your risks can still be significant no matter your physical size.
Professional indemnity insurance will generally be your largest coverage policy, generally $5m – $20m, and this helps cover lots of the "unthinkable" accidents that could occur as a result of your business.
But you may also property insurance to cover your assets, crime insurance, cyber & data breach insurance, personal and advertising insurance and if you have an employee, employment practices insurance.
Your risk is measured by the potential costs to your business from day to day activities or once off accidents, unforeseen events. Ranging from a car crash that writes off your vehicle, to an incident that could cause injury or illness to a customer or other person, or worse, a litigation matter that sees you taken to court.
A Business Owner's Policy Could Be Your Biggest Asset
Business Owner's Policy (BOP) is a broad "cover all" type of insurance which can include liability, property, vehicle, business interruption, and crime insurance.
BOP's can be a tailored solution for your business to allow flexibility with coverage and cost.
So don't let this little guy down! Get covered!