Many people are heartbroken by a photo of a 2-year-old Honduran asylum-seeker. The little girl was crying as her mother is searched and detained at the Texas border.
The photo started circulating on the internet after New York Daily News made it as their Saturday's front page, where it declared: "Callous. Soulless. Craven. Trump."
Donald Trump is an animal. https://t.co/kUQi3qbJJF #ICEinTheNews

An early look at Saturday's front… pic.twitter.com/aU0OqAU9uA

— New York Daily News (@NYDailyNews) June 15, 2018
John Moore, a Getty photographer, took the picture during a ride-along with Customs and Border Protection agents.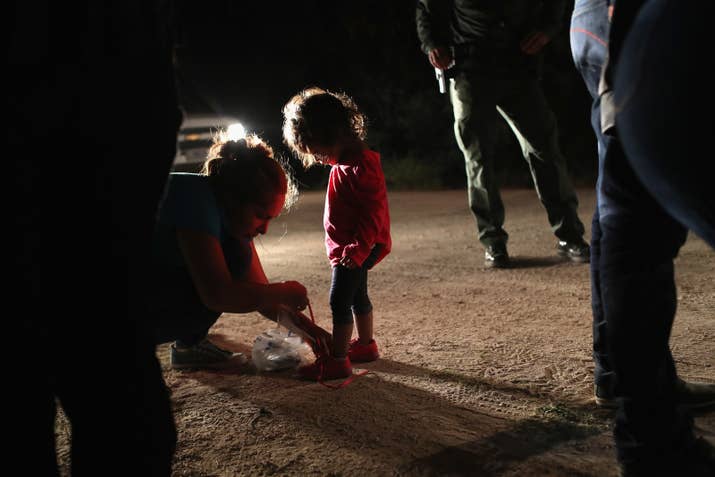 According to Moore, the family came in from Mexico by rafting across the Rio Grande. But on Tuesday, they were stopped in McAllen, Texas, then "sent to a processing center for possible separation."
The photo quickly escalated, and most people shared their devastation on the image.
A look at @NYDailyNews Saturday front:
Callous.
Soulless.
Craven.
Trump.
Donald Trump is an animal.

Lying coward Trump: Administration separates children from their parents at the border, and Trump won't even own up to his cruelty. https://t.co/LiT0ZXQUCS #ICEinTheNews #Maddow pic.twitter.com/hWQ821bNUz

— Polly Sigh (@dcpoll) June 15, 2018
Beyond heartless, this is soulless. https://t.co/uZcblx93hB

— BobbieJane (@bobbiejaneV) June 16, 2018
Next time anyone defends this barbaric cruelty; think if this was your kid, your nephew, your godson, your neighbor, that kis in the shopping cart at the grocery. Defend this policy and you are a beast. https://t.co/u9RLVcvJHW

— Jamieb Clarke (@jamiebclarke) June 16, 2018
Calling @realDonaldTrump an animal is being kind. Animals have feelings.. #Trump is heartless. https://t.co/tAxCzyoSZ3

— NormanTheDoxie (@NormanTheDoxie) June 17, 2018
Daily News is spot on. Donald Trump is an animal. #OverthrowTrump https://t.co/SRZb6ENeRS

— Lesley Abravanel (@lesleyabravanel) June 16, 2018
Celebrities also shared their thoughts, such as Chrissy Teigen where she said she was filled with "rage and sadness."
this little girl is the same age as my daughter. luna is the happiest thing. the funniest girl. and she is absolutely terrified to look around and realize she is too far away from us, even for seconds. the fear she would feel here fills me with rage and sadness. pic.twitter.com/riSV8ADRFe

— christine teigen (@chrissyteigen) June 16, 2018
Almost 2,000 children have been separated from their parents…
Following the decision of Trump administration to prosecute every adult caught crossing into the US illegally, nearly 2,000 children have been separated from their families. The number was current as of May 31, and it's likely to have grown significantly since.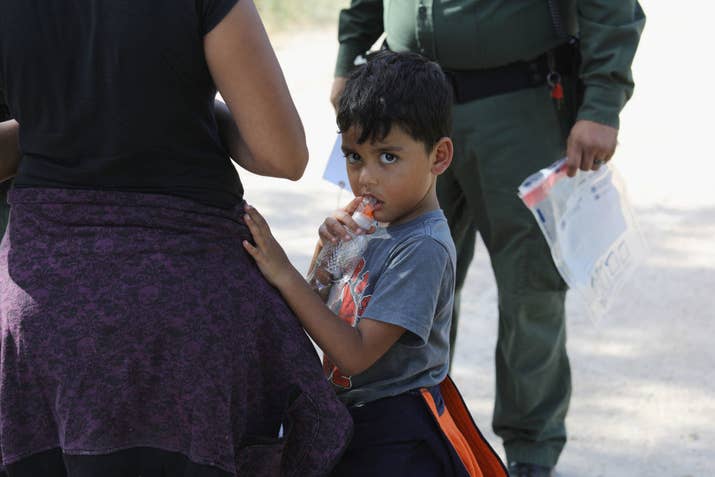 Trump continues to falsely blame Democrats for the separations. He claimed that his administration was separating immigrant children from their parents at the border because it's a "law" that was created by Democrats.
"I hate the children being taken away. The Democrats have to change their law. That's their law," Trump said during an impromptu press conference outside the White House on Friday morning.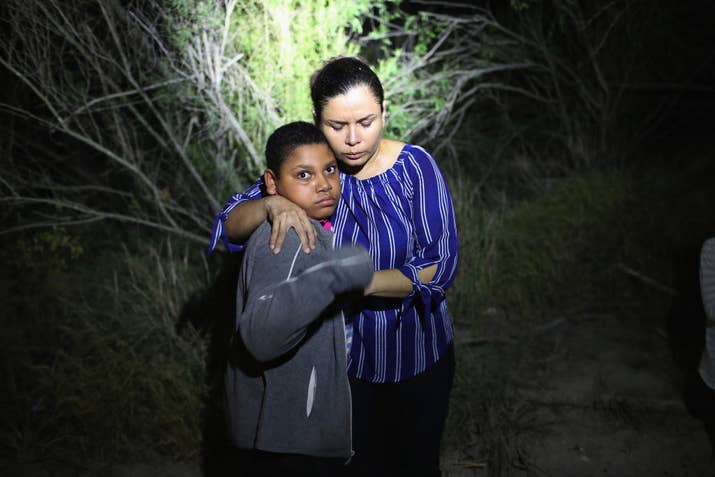 But in fact,the separation of these kids is a direct result of the zero-tolerance policy that the administration has implemented.
As per Moore, the scene he had witnessed on Tuesday was very painful…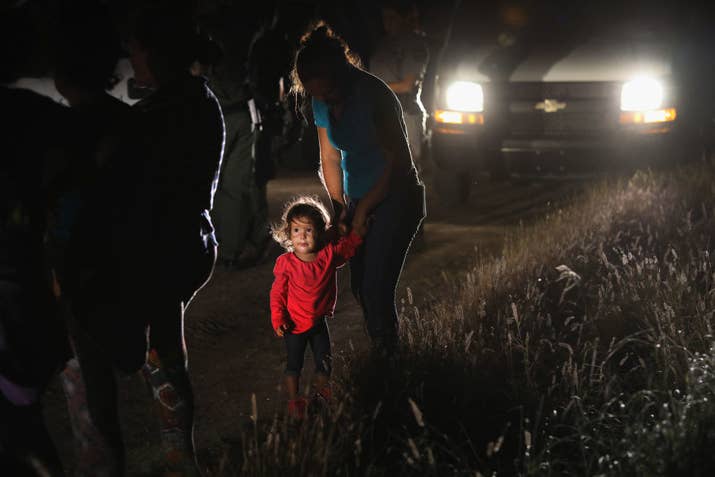 "As a father myself, it was very difficult for me to see these families detained, knowing that they would soon be split up," he told Getty. "I could see on their faces that they had no idea what was about to happen."