According to the White House, First lady Melania Trump has been hospitalized on Monday morning after having a kidney surgery. She had "embolization procedure to treat a benign kidney condition," and this procedure has been successful and there were no indications of complications.
"The first lady looks forward to a full recovery," the White House announced. Melania was treated at the Walter Reed National Military Medical Center and will remain in the hospital for about a week.
It's still unclear what could be the condition, but the medical experts said it could be some type of tumor or cyst.
Dr. Mohamad Allaf, the vice chairman of urology at Johns Hopkins University, said: "These can be sporadic and happen randomly in otherwise healthy people."
Some patients could treat the growths with embolization – a less-invasive procedure – and they could go home the same day.
But in Melania's case, Dr. Allaf noted she had a "very large" growth, so the doctors need to observe her for a longer period to monitor the size and the potential after effects.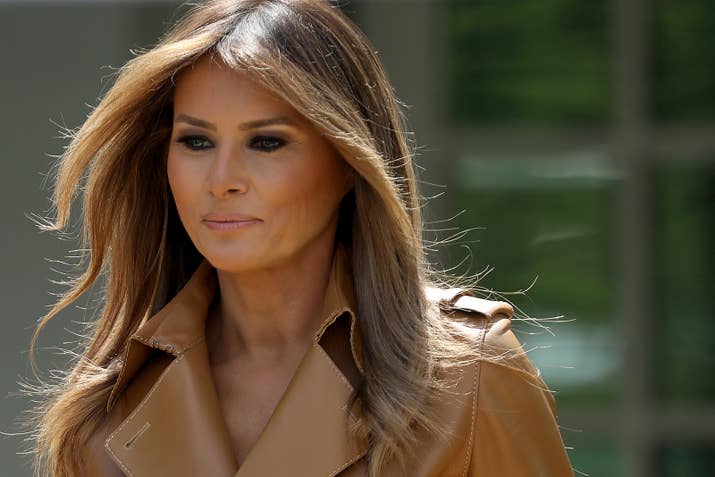 With such large growth, killing it inside your body can make you feel sick and be better after several days. Hence, the first lady should be monitored for a longer period of time.
Meanwhile, President Donald Trump also Tweeted on Monday evening, saying that his wife "is in good spirits."
Heading over to Walter Reed Medical Center to see our great First Lady, Melania. Successful procedure, she is in good spirits. Thank you to all of the well-wishers!

— Donald J. Trump (@realDonaldTrump) May 14, 2018
Get well soon, Melania!