A man from Florida died due to an e-cigarette explosion. The pieces of the device struck him in the head, and set fire to his bedroom where his body was recovered.
The man named Tallmadge D'Elia, 38, was found dead on May 5 in St. Petersburg, Florida.
According to the medical examiner's report, the cause of death of D'Elia was a "projectile wound of the head." The pieces of the e-cigarette included once that traveled through his upper lip, while the another embedded itself into his skull. Additionally, about 80 percent of his body had been burned. His death was considered an accident.
Tampa Bay Times reported that D'Elia's vape device was a "mod" type, manufactured by Smok-E Mountain. Mods are modified e-cigarettes with customized components, such as larger tanks and powerful batteries.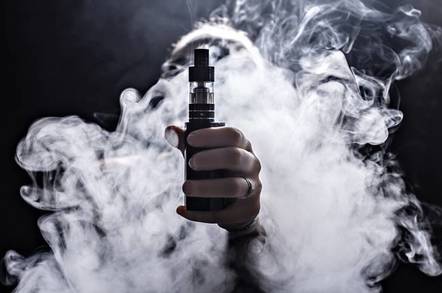 For vape enthusiasts, mods could produce massive vapor clouds and could give more intense flavor. The batteries used in e-cigarettes are typically lithium-ion batteries, which are prone to explosions when overheated.
Glen Stevick – a mechanical engineer and failure analyst at Berkeley Engineering and Research – has conducted research regarding lithium-ion batteries.
He said that the problem with most e-cigarette devices is that they could not prevent dangerously high- and dangerously low-voltage charging. These instances could prompt overheating, as well as explosions.
Cases Of E-cigarette Explosions In The US
A report by the US Fire Administration last year showed there had been 195 separate e-cigarette fire and explosion incidents in the US.
Of those cases, 133 had injuries and 38 of which were classified as "severe," requiring hospitalization. But with D'Elia's case, he may be the first person in the US to die due to e-cigarette explosion.
In a 2014 report by the same agency, e-cigarettes are particularly dangerous because of their shape. When an explosion happens, they could act like a bullet or a small rocket that propelled across the room when it explodes.