Indian Guru Asumal Sirumalani, known as Asaram Bapu or Bapuji (Bapu = father in Hindi) by his followers, faces a life imprisonment for raping a 16-year-old girl.
Sirumalani established almost 230 ashrams (spiritual hermitage or a monastery in Indian religions) in India, the US, the UK, Canada, Kenya, and Uganda. He is popular among celebrities, politicians, as well as ordinary people because of religious discourses.
Ever since he was charged with sexual assault, his followers frequently visit him in Jodhpur, where he was detained. Police fear that there will be riots due to the verdict, and are now on high alert in North and Western India.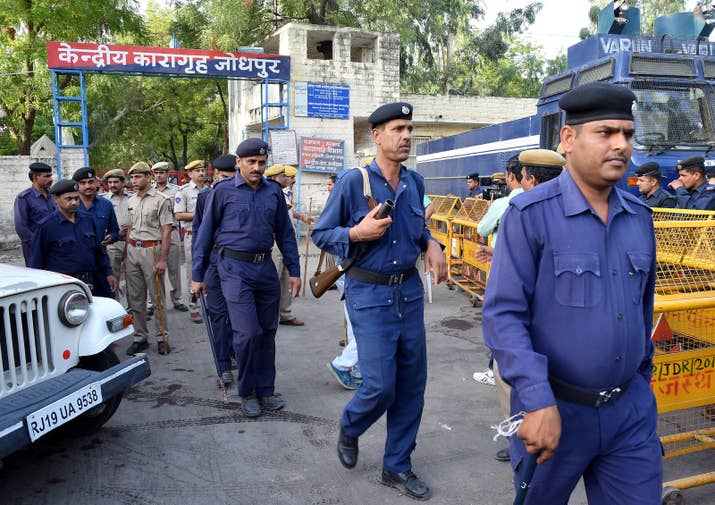 In August 2013, Sirumalani reportedly raped a 16-year-old girl during the night of August 15. In the testimony of the assaulted victim, one of the female helpers of Sirumalani said that she needed a healing from the guru since she was possessed by an "evil spirit." This claim began when the girl collapsed in her school.
The victim and her parents are followers of the Indian Guru, and went to seek his help, and the family spent the night at Sirumalani's ashram – where he started harassing and molesting the girl while her parents were sleeping.
The victim said that Sirumalani threatened her that her family would be in danger if she spoke about what happened at the ashram. But the girl broke her silence on their return to Uttar Pradesh.
Witnesses Against Sirumalani Murdered / Attacked
Two women have also put forward complaints they were sexually assaulted by Sirumalani and his son, Narayan Sa. Three witnesses have testified against Sirumalani and his son, but all were murdered. Six other witnesses have also reported being attacked by followers of the guru.
According to the Indian law, the suspects are not permitted release on bail when they threaten the safety and security of the witnesses.
Sirumalani was pronounced guilty on April 25, 2018, and was fined ₹5 Lakh ($377,825 USD) to be paid to the victim.