A federal judge in Manhattan ruled on Wednesday that President Donald Trump cannot block Twitter users for criticizing his personal account (@realDonaldTrump) and expressing their political views. She ruled it would be a violation of the First Amendment when he blocks users on Twitter.
In her ruling, US District Judge Naomi Reice Buchwald of the Southern District of New York wrote:  "No government official – including the President – is above the law, and all government officials are presumed to follow the law as has been declared."
The government argued that blocked users could still have access to the tweets of the president. The judge agreed but said that even considering the president's First Amendment rights, preventing users from interacting directly with him on Twitter represented a violation of a "real, albeit narrow, slice of speech."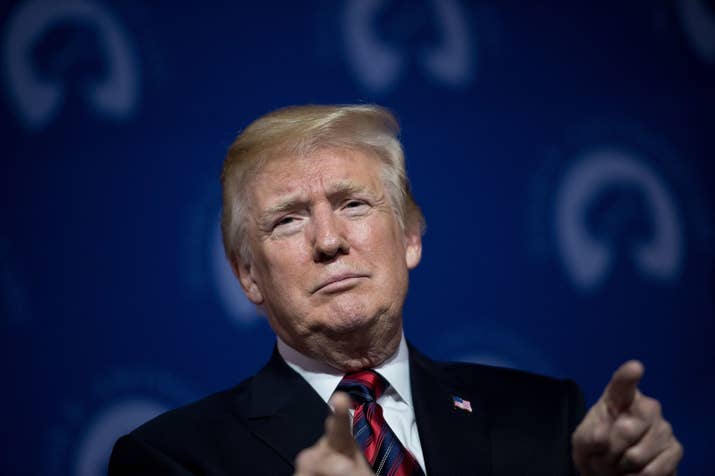 This case was brought forward in July by the Columbia University's Knight First Amendment Institute on behalf of seven individuals who have been blocked for criticizing Trump.
"We're pleased with the court's decision," said Jameel Jaffer, executive director of the Knight Institute. "The president's practice of blocking critics on Twitter is pernicious and unconstitutional, and we hope this ruling will bring it to an end."
The Department of Justice and the White House didn't immediately respond to requests for comment.
Meanwhile, Trump has another conspiracy in his mind…
On Wednesday morning, Trump tweeted about spies…
SPYGATE could be one of the biggest political scandals in history!

— Donald J. Trump (@realDonaldTrump) May 23, 2018
Apparently, he is talking about this one…
@foxandfriends "New Bombshell in the Obama Spying Scandal. Did other Agencies SPY on Trump Campaign?" Even Clapper, worlds dumbest former Intelligence Head, who has the problem of lying a lot, used the word SPY when describing the illegal activities!

— Donald J. Trump (@realDonaldTrump) May 23, 2018
Trump claimed that former US Pres. Barack Obama had his "wires tapped" in Trump Tower ahead of the presidential election.
How low has President Obama gone to tapp my phones during the very sacred election process. This is Nixon/Watergate. Bad (or sick) guy!

— Donald J. Trump (@realDonaldTrump) March 4, 2017
Is it true that there was at least one spy in his campaign?
Reports are there was indeed at least one FBI representative implanted, for political purposes, into my campaign for president. It took place very early on, and long before the phony Russia Hoax became a "hot" Fake News story. If true – all time biggest political scandal!

— Donald J. Trump (@realDonaldTrump) May 18, 2018
Trump reportedly wants "total transparency," and that "this issue supersedes a party, this supersedes Republicans and Democrats."
Yet, it is not clear exactly what "reports" he is referring to. Until now, there's no public information indicating that there were spies embedded in Trump's campaign.